NEM Newsletter #3

Editorial from Jean-Dominique Meunier, NEM President
Dear NEM members, dear future NEM members,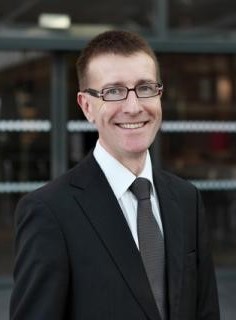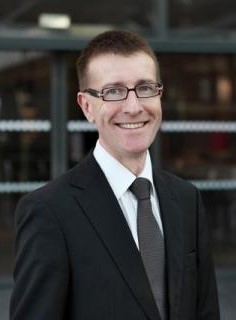 2018 will be again a challenging year for our sector. New comers and new paradigms are jostling established businesses but are opening new opportunities and are questioning the current regulations. Users are becoming more sensitive to their personal data, to the ways they are treated and to the ways they are secured. New ways to produce content, to distribute content, to access content are more than emerging, are already in diffusion for the benefit of the consumer, of the citizen. All that happened thanks to innovation, thanks the development of new technologies. And we need to pursue in Europe the investment into those new technologies for content towards more immersivity, more interactivity, more security. The NEM community expresses its willingness to have the content sector considered as a strategic European sector to which to invest on top to the current needed investment on infrastructure. We need to avoid having the most powerful digital infrastructure in Europe to vehicle only content from other regions of the world. The NEM community is expecting a lot from the next Research Framework Program and do hope to have specific slots dedicated to the development of new technologies for future proof content.
In front of these challenges, we need to pursue voicing the potentials of our sector towards growth and employment. We will be pursuing that by issuing an updated NEM vision, by working on an updated Strategic and Research agenda, by diffusing position papers and white papers, by sharing and promoting our actions during our next General Assemblies and NEM summit.
I do count on all of you to be an active and contributing NEM member in order to take up those challenges and drive the future of digital experience.
I do also encourage you to take a look on the content of this NEM newsletter on our last NEM summit "smart content by Smart Creators", on our next General Assembly which is planned May 30th in Brussels, on our last position papers, on our last news on dedicated projects and events.
Enjoy and share it !
See you soon,
Sincerely,
Jean-Dominique Meunier
NEM Summit 2017 – What you have missed
The 10th Edition of the NEM Summit took place on the 29th – 30th of November in Madrid. It gathered more than 160 participants from 19 countries. The NEM Summit 2017 was located in the lovely museum area of the Museo Reina Sofía.
The summit addressed many of today's hot topics related to the Smart Content by Smart Creators. Some of these topics are research and business challenges, societal and user needs including accessibility, implementation requirements for smart content and media convergence, and the regulatory and standardization environment.
The program of the Summit consisted of keynote presentations and invited talks, an exhibition focused on presentation of research results in the NEM area achieved by various projects and organizations, Scientific and Technical Summit Tracks, a special session on Social Media as well as Shows / Show Cases on Media and ICT for Creative Industries.
The closure of the NEM Summit 2017 came with the announcement of the NEM Award Winners. In total there were three different awards to be given.
The best paper award has been awarded to Adan Garriga from Eurecat for his paper on Binaural tools for 3D audio production at home, while the best exhibition award was awarded to the project VR-together, coordinated by I2CAT: An end-to-end system for the production and delivery of photorealistic and social virtual reality experiences.
From the 4 finalists of the NEM Art & Design Competition two have finally been selected as winners, as it was judged that they both excelled in their fields. Soundcool a project on music and sound creation from the Polytechnic University of Valencia and the Virtual Play: after Samuel Beckett  a virtual theater play by the V-Sense project of Trinity College Dublin were attributed as the two winners.
The two winners have been awarded 1000€ each, while the other two finalists, Post-Truth and Beauty  by Tim Murray-Browne and Aphra Shemza and Virtual White Cube by Veronica VR Solutions have been awarded with the remaining amount of 500€ each.
You can find all the presentations of the NEM Summit here and access them for free just by joining the collaboration platform.
Find all the videos of the summit here.
Don't Miss: 25th NEM General Assembly
Save the date!
The 25th NEM General Assembly will be held in Brussels on 30 May 2018.
Tentative agenda:
– Addresses from EC representatives
– Elections of new members of the NEM Steering Board
– NEM Strategy:
Approval of NEM SRIA (Strategic Research and Innovation Agenda) 2018
Discussion on NEM research and innovation roadmaps, presentation of NEM position papers
Policy recommendations from European media sector
– Talks on special topics
Social Media and future of media
Creative industries in the future media landscape
– NEM ambassador – promoting and participating in NEM mission
… and much more as well as some time for networking!
Sector News
I3 Innovate Invest Impact, a European Commission funded project has announced 4 winners to go to NAB Show in Las Vegas in April, 2018. The NAB Show 'Where Content Comes to Life' is the biggest media exhibition and showcase annually. It is the event attended by key influencers and media stakeholders including sponsors, media partners, press, investors and experts in the sector. I3 will award them with a ticket to NAB Show and will cover the travel expenses for 1 person per winner.
"We had many great applications, really pushing the boundaries of European innovation in media. European R&D is paving the way for how users will generate and consume content as well as communicate with each other. We hope, that with I3 support, these research projects can turn to commercial offers and NAB is a perfect place to start"
– said Shenja Van Der Graaf, Coordinator of I3 project.
The following are selected startups and European Commission funded projects.
Cognitus (Funded by European Commission, grant agreement No. 687605) is enhancing conventional broadcasts by combining it with quality user generated content.
Immersify (Funded by European Commission, grant agreement No. 7620799) the project focuses on VR which have the potential of disrupting the entire media industry with new user experiences that are more immersive and interactive compared to current video, cinema and TV.
Videona (Startup) is creating a platform for User Generated Content. Videona enables new type of convergence between citizen journalism and conventional broadcasting. Vimojo App made by Videona, was one of the exhibitors of the NEM Summit 2017 in Madrid.
IsnotTV (Startup) is a Plug&Play PaaS that creates new content and new ad-space for publishers at a fraction of the cost, whilst increasing user engagement and retention.
Position Papers
Upcoming NEM position papers:
Digitalising European Industry – Digital Innovation Hubs
Next Generation Internet
Feel free to send you contribution to contact([at])nem-initiative.org
Published:
Towards the Future Social Media (December 2017, White Paper)
Policy dialogue in Convergence and Social Media: requirements (November 2017, White Paper)
Immersivity (September 2017)
Hyper Personalization (September 2017)
Content Distribution (September 2017)
Other News for our members:
NEM members can now easily upload and update their company's or organization's profile on the NEM website for free just by filling this online form: https://goo.gl/XXCtGU
NEM Event – Nantes
13 December 2017, Nantes "Creativity and emotion at the time of the artificial intelligence"
"How the artificial intelligence transforms the cultural and creative industries ?" was THE topic of this conference / workshop.
The event was divided in two parts, in a morning round table and in an afternoon workshop, while two topics were addressed: creativity and emotion. It was dedicated to ICT and communication companies (big companies, SME, start-ups), researchers, artists and designers. Networking and knowledge sharing took place between professionals and stakeholders of the sector. The event was attended by almost 65 people.
The topics that have been discussed on the round tables are:
Artificial intelligence & creativity: How the AI can change creative jobs from design to communication, do we have to be afraid of a replacement of these jobs?
Artificial intelligence & emotion: How to envisage new relations between human beings and machines?
The workshops were mainly focused on: Totem & taboo, fiction design, how AI can contribute to understand remote feelings.
The event was the opportunity to discover:
2Roqs: The 2Roqs studio produces interactive digital works. It leads, designs and develops interactive multimedia devices, for museums, institutions or individuals.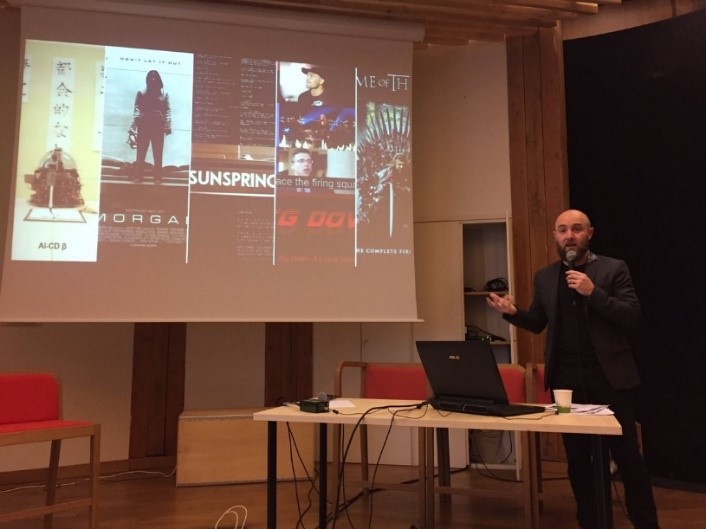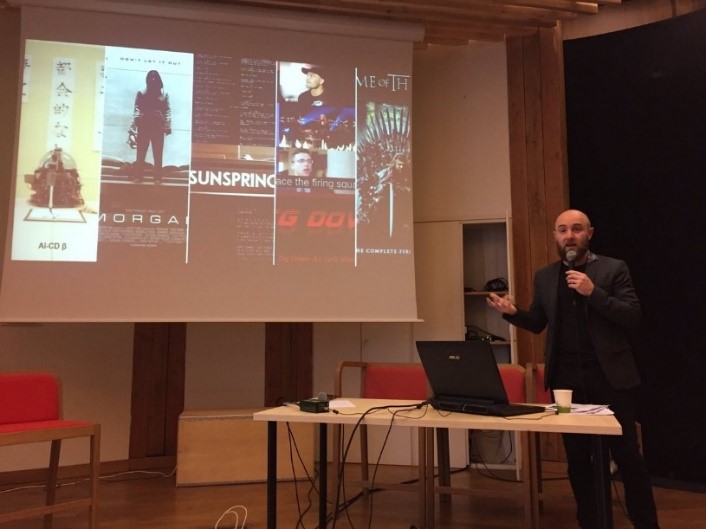 NEM Events to Come
Where: Poland / Warsaw, during the ictlive IT & Mobile Expo and Congress (12 – 14 April 2018)
When: 13 April (11:00 – 15:00)
– Present 5G status, roadmap of deployment
– 5G expectations
– How will 5G affect the consumer behaviour on the media sector and broadcast, any new consumer experience awaited?
– What can the media sector and broadcast expect from the 5G?
More information: https://warsawexpo.eu/en/wydarzenie/ict-live-2/
Contact person: Gaël MAUGIS gmaugis([at])images-et-reseaux.com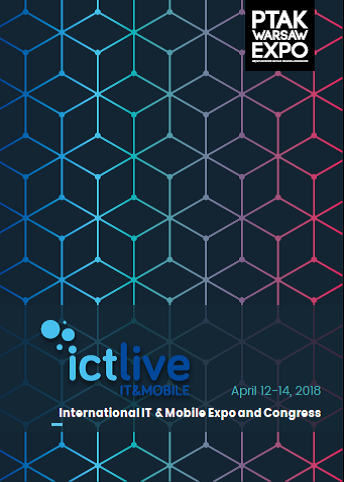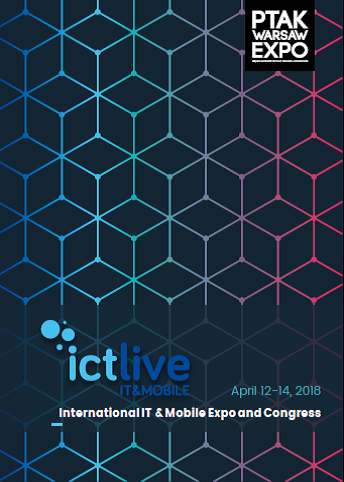 Welcoming our new Ambassadors
In order to pursue the building of a strong and representative community, the NEM Initiative is always looking for key actors across Europe to act as NEM Ambassadors. The Ambassadors promote the NEM Initiative in their region, represent their ecosystem at EU level and contribute to federating the European convergence and media landscape. We are thereby happy to present our newest ambassadors from 5 key countries, Czech Republic, Bulgaria, Romania, Estonia and Poland:
Zlin Cluster – Czech Republic: The Zlín Creative Cluster is the first cluster in the Czech Republic focusing on the creative industry. The cluster comprises of representatives of the public, private, non-profit and educational sectors from creative and related fields in the Zlín agglomeration. The cluster was established in January 2016 and followed on from the preceding activities of the independent workgroup Creative Zlín. This group formed in 2014 from the impulse of the Statutory City of Zlín based on a recommendation from a project titled "Mapping Cultural and Creative Industries in the Czech Republic". Mapping of the Zlín Region was conducted by the expert Lia Ghilardi from the British organisation Noema Research.
Sofia University – Bulgaria: Sofia University St. Kliment Ohridski is the first Bulgarian high academic school establishment, the biggest and most prestigious scientific hub in the country. It implements an effective interaction between the educational process and the technological development, science and innovative politics. Having in course the creation of an incubator, Sofia University is planning to play a major role in the start-up ecosystem of the country.
Iconic Cluster – Romania: Interactive Cluster of New Media Industry City of Iasi is a Romanian ITC cluster created in 2012 with the aim to gather all new media companies from Moldova region and other specific suppliers companies in order to create a microclimate open for innovation and new online products and services.
Creative Estonia – Estonia: Creative Estonia (CE) is creative industries development center, which helps to promote and develop creative industries and creative businesses in Estonia and abroad and to show the role of creatives in innovation in other sectors. Creative Estonia aims to clearly present the content, unique characteristics, economic, social and regional value of creative industries; support beginning and established businesses with much needed information and advice; develop an attitude that creates a positive image of business and to increase the business and export ability of creative businesses.
Mazovia Cluster ICT – Poland: The mission of the Mazovia cluster ICT is to bridge the gap between the action and conditions for SME's development. The cluster accomplishes this mission by establishing and developing cooperation between sector of computer science enterprises, telecommunication and electronic media R&D units, universities and business institutions and local authorities in the area of Warsaw and outside metropolitan areas. The competence areas of the Mazovia Cluster ICT are: telecommunication, IT, industrial automatics, power engineering, GIS, Business System Solutions, Creative Industry, Smart City, Smart Grid, eHealth, Decision Support System. In each area has a front runner with the associated entrepreneurs, who cooperate closely in the new projects and the technological solutions.
Cooperation with EU Projects – short presentation
NEM, as a pan-European platform aimed to unite the Media sector, is initiating strategic partnerships on dissemination with other EU Projects, in order to succeed the greatest possible sharing of knowledge across the different industries of the sector. The following EU Projects are already in a cooperation agreement with NEM.
I3: I3 is a 30 months Coordination and Support Action for "ICT 19-2015″. The main goal of the project is to coordinate efforts in the social media convergence domain, address how research efforts can increase outreach, improve connection within  the ecosystem and raising the excellence of Convergence and Social media research outcomes.
I3 provides the tools for the enhancement of technological maturity levels and for the creation of sound and innovative business models. The specific socio-economic impact maximization methodology of i3 helps to identify a value proposition of research projects in the Social Media Convergence domain, and thus prepares the path from research to innovation and finally market deployment.
More information on the project: http://i3project.eu/what-is-i3/
Cognitus: The three year COGNITUS project brings together experts in video broadcasting, processing and analytics, with the aim of enhancing conventional ultra-high definition (UHD) broadcasts by combining it with quality user generated content (UGC).
The end goal of COGNITUS is to deliver compelling evidence for the validity, effectiveness and innovative power of user-involved UHD content creation. To do so, the project needs to demonstrate the significant role that user-involved UHD content creation can play in creating an immersive and interactive broadcast experience.
More information on the project: http://cognitus-h2020.eu/index.php/concept/
MediaRoad: The project aims to support the transformation of the European media sector by building an ecosystem for innovation involving diverse media associations, public service media organisations, commercial radios and broadcasters, media workers' organisations; academic research institutes and innovation centers, independent producers and SMEs.
Ways to participate:
Become official MediaRoad stakeholder
Participate in the MediaRoad events
Contribute to the policy consultation and debate
Connect with media innovation incubators (Sandboxes)
Subscribe to newsletter on our website to receive project updates and event invitations
 More information on the project: http://www.mediaroad.eu/
ICT-Flame: The FLAME Future Media Internet (FMI) is an initiative designed to create a sustainable Future Media Internet ecosystem through experimentation, collaboration and innovation. Within this scope, FLAME is working within the broadcast, gaming and transmedia vertical markets to create exciting, viable applications for the FMI that bring value to the many sectors dependent on effective production and distribution of media content, such as the creative industries, education, healthcare and smart city management.
More information on the project: https://www.ict-flame.eu
Visual Media: The concept in VisualMedia project was to integrate state of the art in Social Media Engines, innovative 3D graphics capabilities and novel interaction systems into one single solution in order to bring to the market a completely new way to produce interactive TV programs. The VisualMedia integrated solution allows broadcaster to manage information streaming in through social media channels and seamlessly incorporate real time data generated through viewer interaction as part of the audience experience. This is a timely proposition given the trends in consumer expectations and behaviour. The Visual Media project ended on December 2017 and all of the project's results are now available here: http://www.visualmediaproject.com/outcomes/