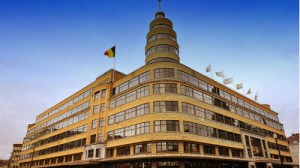 NEM Summit 2014
The 2014 edition of the NEM Summit was held on September 29-30 in Brussels. It started at the European Commission (Charlemagne building), then went on at Flagey, with a General Assembly, keynote speeches, and workshops organised by various projects and institutions.
The NEM Summit, organised every year since 2008 by the NEM Initiative in close cooperation with leading industrial and academic players worldwide, is the "not-to-be-missed" annual event for all those interested in Future Internet developments and in the fast paced evolution of the European media industry. NEM is the Horizon 2020 European Technology Platform (ETP) dedicated to content, and the acronym's meaning has recently been changed to stand for "New European Media" (formerly "Network and Electronic Media"), with the strapline: "Connected media & content for innovation and creativity in digital Europe".
Shorter than previous editions, the NEM Summit 2014 was an occasion for participants to get more involved, as a whole afternoon was fully dedicated to creativity workshops and hands-on sessions, where attendees were able to try and test cutting-edge technologies brought by European players.
The very first part of the event, held at Charlemagne building included the European Commission DG CONNECT G1 Unit (Converging media & content) Information Day. This was followed by the NEM General Assembly at Flagey, which gathered many ICT clusters, universities, federations, associations, SMEs, and large companies. The first day finished with a networking cocktail shared with the community of @diversity (an European project on innovative ideas for the cultural and creative sector in Europe) where attendees were able to meet new potential partners from ICT and creative industries.
The second day was divided into two big parts. On the morning, the NEM technology session composed of interesting keynote speeches on technology, market and business trends. On the afternoon, the NEM Creativity Workshops, organised by third party projects or companies in the various rooms of Flagey, created an opportunity for NEM participants to discover their technologies, leading the Future of Europe in the field of connected media.
---
Programme
September 29, 2014
Venue: Albert Borschette Conference center and then at Flagey • 09:00-16:00 – European Commission DG Connect G1 & G2 info day at Albert Borschette conference center • 15:30-16:00 – Transfer from Albert Borschette conference center to Flagey • 16:00-18:00 – NEM General Assembly at Flagey • 18:00-20:00 – Networking cocktail with @diversity community at Flagey • The info day was organized by the European Commission
Invitation to a joint networking cocktail with @diversity community
In order to bring also new people from the IT and media world to the Creative Shift Forum, the event was held in conjunction with the @diversity event. At the end of both @diversity conference and NEM General Assembly, there was a joint networking cocktail with the participants of the NEM Summit.
September 30, 2014
09:00-10:00 – opening and key note speeches
– Welcome  –  Jean-Dominique Meunier / Technicolor – NEM Chairman
– Content, Datas & Media Challenges for Europe / Harald Trettenbrein, DG Connect, Unig G1
–  Trends in Digital Content – Gilles Fontaine / IDATE – Deputy CEO
– NEM summit overview – Dr. Thorsten Herfet / Intel – NEM Summit Program Committee
10:00-10:50 – key note speeches
– How Content Evolves – Holger Volland / Frankfurt Book Fair
– How content Production Evolves – Graham Thomas / BBC
11:10-12:00 – key note speeches
– How Content Consumption Evolves – Phil Layton / BBC & Dr. Barry Crabtree / BT
– How We Evolve with Digital Media – Volker Hahn / Vsonix
12:00-12:30 – Showcase & Workshop Fast Forward
14:00-17:30 – creativity workshops & investment forum & project showcases
– Investment forum (co-organized by the EIG project with the support of Images & Réseaux cluster)
>>> download W1 MEDIALABS presentation
– Workshops (all afternoon)
– Project Showcases (45′ sessions), in parallel with the workshops
---
Committees
NEM summit general chair
Jean-Dominique Meunier / Technicolor
Roger Torrenti / Sigma Orionis
NEM summit organization committee
Hugo Vivier / Sigma Orionis
Luitgard Hauer / Eurescom
Halid Hrasnica / Eurescom
NEM summit program committee
Thorsten Herfet / Intel – Chairman
Jovanka Adzic / Telecom Italia
Pierre-Yves Danet / Orange
Hadmut Holken / Holken Consultants
Halid Hrasnica / Eurescom
José Manuel Menéndez / UPM
[/vc_column_text][/vc_column][/vc_row]
---
Investment forum
EIG Investment Forum – presented by MediaDeals
A great opportunity for 10 entrepreneurs from the creative industries and digital media to present their ventures to early stage European investors and obtain financial investment.
Among other investors, the event will host the Connect Investor Club – a core group of active, early-stage investors from 8 European countries. They are business angels and early-stage funds sharing an interest in the creative industries and digital media sectors and looking at new co-investment opportunities in Europe.
Prior to the event, a jury has evaluated several entrepreneurs and selected 10 upon various criteria:
High-growth companies in the creative industries and digital sector (i.e. video games, mobile, music, film, digital tech)
Start-up companies looking for early stage funding (up to 1,5 M€)
Searching European equity investment
High internationalisation potential
Innovative and scalable business model
Strong entrepreneurial spirit
Participating companies will be able to participate to roundtables with the experts and investors, to have online training consultation with experienced media coaches – to review the pitch and the presentations, to pitch in front of European investors selected to fit to each company's profile and need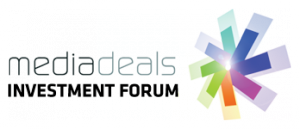 The Investment Forum is organised with the support of the European Commission and the EIG project http://www.eig-project.eu/
---
Workshops
CRe-AM
Overview of the CRe-AM Project, CRe-AM scenarios validation and gap analysis validation (group discussions), Roadmap and validation of recommendations
More about this workshop
CrowdRec
Several demonstrations: WrapRec: An Easy Extension of Recommender System Libraries, SoundComment User Engagement for Music Metadata, ContentWise - Integrated personalization solution for digital video, CrowdRec Reference Framework, Gravity recommendation demo on Android
More about this workshop
FIcontent
Come and create your own smartphone application with just a few clicks! Live demonstrations and hands-on sessions of Social Connected TV & Smart City Services: Two open platforms for developers, SMEs, and even end-users to create cutting-edge applications, using software blocks called "Enablers", or a very user-friendly web tool.
More about this workshop

Giantsteps
The Reactable is a tabletop musical systems designed for various modes of playing. It guides the user and proposes musically meaningful parameters first without adding restrictions. A prototype implementation of a scale recommender system for the Reactable will be showcased.
More about this workshop

INRIA
Showcase of results and technologies of Inria and partner startups through an exhibition area and 3 talks : Towards Inria 2020 - the POTIOC research Team and their work on PapART, OpenVIBE and Teegi - presentation of Stim Tac.
More about this workshop

Investment Forum
A great opportunity for 10 entrepreneurs from the creative industries and digital media to present their ventures to early stage European investors and obtain financial investment.
More about this workshop

PHENICX
Several demonstrations: repoVizz: a framework for remote storage, visual browsing, annotation and exchange of multi-modal data, RCO Editions: the world of the Royal Concertgebouw Orchestra from the comfort of your own home, and much more…
More about this workshop

STEER
Presentations and hands-on demonstrations on how this cross-breeding of social networks and networked media can support the explosion of user generated content, ubiquitous access to everything, as well as embrace emerging community-centric media services. Also, a discussion on lessons learned from real-world experiments.
More about this workshop

TISP
Presentations on the topic "Building policies to support ICT innovation in publishing: strategies meet experiences". Round tables on what's on and what's needed for ICT and publishing towards an integrated economic growth and high level performance.
More about this workshop

TV-RING
Mini-conferences: Services, trends and facts that are shaping the future of Connected TV: Key players of the broadcasting sector and research entities will their experience in the sector, the present situation, future opportunities and obstacles to overcome in the incoming future of TV.
More about this workshop





Showcase sessions
Four 45' showcases will be made by the projects FI-Links, SCENE, MOSAIC and FABulous, which will deal with various topics: FIware accelerator programme, Technology plaforms fostering ICT research, innovation, strategy and international cooperation, Computational videography applied to visual content production…
Please click on the links below to access the details to each 45' presentation:
SCENE
MOSAIC
FABulous
FI-links
---
Sponsors
Gold sponsors
Silver sponsor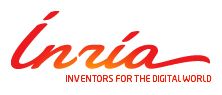 ---
NEM Summit 2014 – Tweets & Presentations