Louay Bassbouss (Fraunhofer FOKUS)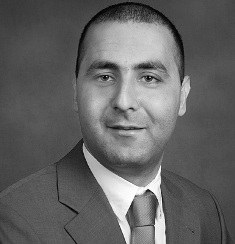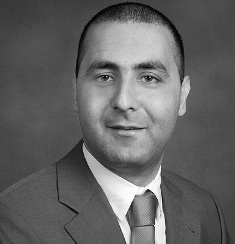 Louay Bassbouss is a scientist and project manager of R&D at the business unit FAME of Fraunhofer FOKUS. His working areas include Future Web Applications, Multiscreen Technologies and Standards, Web of Things, 360° Video Technologies and Test Facilitator at W3C.
Louay Bassbouss studied Computer Engineering at the Technical University of Berlin (TUB). He received his diploma in october 2008 with the completion of his thesis about Automatic Service Composition in user-centric mobile networks. Since that time, he started working as research engineer at the group of Open Communication Systems (OKS) at the Technical University of Berlin and the Business Unit Future Applications and Media (FAME) of the Fraunhofer Institute for Open Communications Systems in Berlin. His main research activities focuses on service composition, collaboration and interaction within the area of service oriented architectures as well as Web 2.0. Louay Bassbouss has been involved in multiple national (DOCAMPUS, Government Mashups) and international projects (BIONETS, uMash, Padgets, Open Cities, COSMOS) within the area of service oriented architectures, Web Mashups, mobile computing, and technologies for future Web applications."
Michael Boniface (IT Innovation Centre)
Professor Michael Boniface is Technical Director of the IT Innovation Centre. He joined IT Innovation in 2000 after several years  at Nortel Networks developing infrastructure to support  telecommunications interoperability. His roles at IT Innovation include  technical strategy of RTD across IT Innovation's project portfolio,  technical leadership, and business development. He has over 16 years'  experience of RTD into innovative distributed systems for science and  industry using technologies such as new media, secure service-oriented  architectures, semantic web, and software defined infrastructures. He is an expert in digital innovation ecosystems providing  leadership of over 50 experiments, pilots and trials bringing together sensors, gaming, social networking and media  technologies including user-centric provenance frameworks for tracking  causation in highly distributed systems. He's working on deep user  interaction modelling and observation techniques to monitor and assess learning social skills using digital games in educational settings. He leads  trust and security architecture for a cloud and network infrastructure  test facility whilst exploring business modelling and  sustainability activities including identification and analysis of novel  data value chains deriving from new information sources such as  autonomous vehicles . He leads IT Innovation's contribution to European  Next Generation Internet Expert Groups. Michael has a BEng in multimedia  communications.
Frank Boyd
Frank Boyd has been one of UK's digital pioneers since founding the first digital media lab in Britain in 1989.
He has worked as producer, funder, consultant and educator in the arts, broadcast, and education in the UK, continental Europe, the US, Canada and Australia. He was the first Director of the BBC's Centre of Excellence for Creativity and a founder member of BAFTA's Games Awards Committee.
He currently works with Innovate UK on innovation in the creative economy and is co-ordinating the development of a new national network for immersive and interactive technology and content: www.immerseuk.org.
Joanna Bubala, i3D Director
Joanna Bubala is involved into business development activities. Joanna has over 20 years of experience in managing multicultural and interdisciplinary project teams across organizations and different employee levels.  Joanna gained professional experience while working for large international companies and SMEs, as management consultant, transition and continuous improvement manager.
Marcelo Caetano (INESC TEC)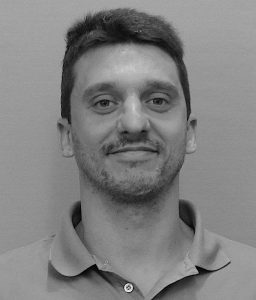 Marcelo Caetano received the Ph.D. degree in signal processing from Université Pierre et Marie Curie – Paris VI in 2011 under the supervision of Prof. Xavier Rodet, former head of the Analysis/Synthesis group at IRCAM. Dr. Caetano was a Marie Curie postdoctoral fellow with the Signal Processing Laboratory at FORTH in 2012-2013. Currently, he is a postdoctoral fellow with the SMC group at INESC TEC. In 2015, Dr. Caetano was an invited Assistant Professor at FEUP, University of Porto teaching sound and music analysis, synthesis, and perception in the Master's in Multimedia program. Dr. Caetano's research interests range from musical instrument sounds to music modeling, including analysis/synthesis models for sound transformation and music information retrieval.
Simon Delaere (IMEC SMIT)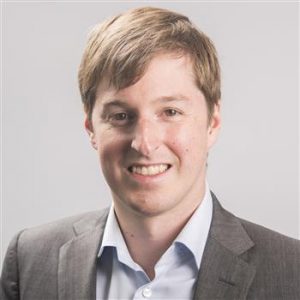 Simon Delaere (M, 1981) is a senior researcher at imec-SMIT, the Centre for Studies on Media, Innovation and Technology of the Vrije Universiteit Brussel. He holds Master degrees in Communication Sciences (VUB, 2002) and Communications Policy (University of Westminster, 2003) and joined imec (formerly iMinds) in 2004. Currently he heads the Policy and Markets research group within SMIT. Simon has been and is involved in numerous projects on Future Media technologies, including imec ICON, IWT SBO, FP6, FP7, COST, H2020 and FI-PPP projects. He was coordinator of SPECIFI, an EU CIP project on Creative Industries that combines NGA and IoT infrastructures and platforms for setting up an European Creative Ring of Smart Cities and Regions. Simon is also Chairman of the Flemish Media Council, a high level Advisory body to the Flemish Government, and is the representative of imec within NEM.
Simona De Rosa
Simona De Rosa holds a PhD in Economic Geography from the University of Rome La Sapienza and a degree in Political Science (110/110 cum laude) from the University of Naples L'Orientale. During her PhD she worked mainly on Network of Firms and forms of Proximity among SMEs with specific focus on Innovation. Other interests of research are related to Migrations and Social Movements. During university years she collaborated with the Italian Ministry of Foreign Affairs and with the Italian Delegation at the OECD improving her knowledge about International Relations and Diplomacy. She is currently working for T6 as a researcher in the field of Social Innovation and supporting the impact assessment research activities. She is actively involved in the I3 project (www.i3project.eu), CSA financed by the call ICT 19 on Convergence and Social Media, both for activities on the I3 accelerator and policy dialogue.
Rui Jose
Rui José is an Assistant Professor at the University of Minho. His research interests have been focused on open platforms for public digital displays. Rui José has been involved in multiple international projects in these topics, including FP7, FET-OPEN and Portugal/CMU partnership. In 2013, he co-founded Displr to explore the disruptive vision of open display networks as a new medium for systematized place-based communication.
Rüdiger Kays (TU Dortmund)
Professor Rüdiger Kays studied electrical engineering at and obtained his Diplom-Ingenieur title from the University of Dortmund. Consequently he was a research assistant at the "Lehrstuhl für Nachrichtentechnik" at the University of Dortmund and obtained his degree Dr.-Ing there. From 1987 until 1999 he worked at Grundig AG, Fürth, Germany as Director, General Manager of Research and Advanced Development. Since 1999 he is a full professor at the Department of Electrical Engineering and Information Technology at the Technical University Dortmund University. He is the head of "Lehrstuhl für Kommunikationstechnik" (Communication Technology Institute).
The research interests of professor Kays include Broadcast Networks, Wireless Local Area Networks, Industrial Communication, Internet of Things, Video Signal Processing, Visible Light Communication. He is a member of IEEE, VDE/ITG, FKTG (Fernseh- und Kinotechnische Gesellschaft), Münchner Kreis. Since 01/2015: Chairman of the Board of ITG (Informationstechnische Gesellschaft within VDE) and Member of VDE Supervisory Board.
Benedita Malheiro (Politechnic of Porto and INESC TEC)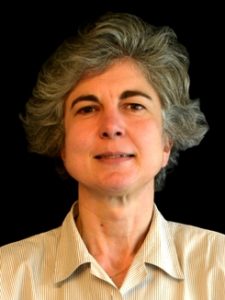 Benedita Malheiro completed her PhD in Electrical and Computer Engineering at the University of Porto in 2000. She is an Adjunct Professor at the Department of Electrical Engineering, School of Engineering of the Polytechnic of Porto and a senior researcher of INESC TEC. Has authored more than 60 publications, interacted with 78 co-authors of scientific papers and supervised more than one hundred students in the areas of Electrical Engineering, Electronics and Computer Engineering. Between 1993 and 2014 has participated in six research projects in the area of Engineering and Technology with an emphasis in Electrical and Computer Engineering. In her curriculum, the most frequent scientific, technological and artistic-cultural production terms are: Multiagent Systems, Distributed Applications, Distributed Coherence Maintenance, Content Personalisation, Electronic Brokerage, Context-awareness, Distributed Artificial Intelligence, Cloud Computing, Global Navigation and Positioning Systems, Location-based Services and Engineering Education.
Cristina Marco (NTNU)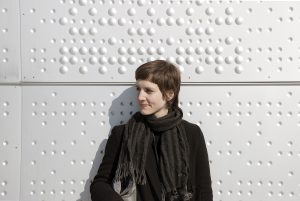 Cristina Marco is a postdoctoral fellow within content analysis in news recommender systems at NTNU Trondheim since 2016. She holds a PhD and Master in Linguistics and Technological Applications from Universitat Pompeu Fabra in Barcelona.
José Manuel Menéndez (Universidad Politécnica de Madrid)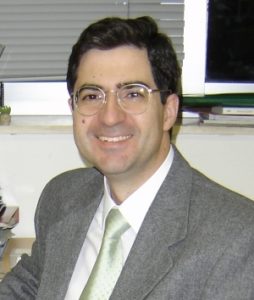 José Manuel Menéndez is Professor since 1988 at the Signal, Systems and Radiocommunications Department of the Universidad Politécnica de Madrid. Director of the Visual Telecommunication Application Research Group since 2004, and Director of the Chair of the Spanish Public Broadcaster RTVE at UPM since 2015, his main research activities cover digital television, visual communications, digital video processing and computer vision. He has more than 120 international scientific publications about video processing and communications, and has participated or leaded more than 140 R+D projects (Spanish and European). Member and evaluator of the IEEE Signal Processing Society for different journals and conferences, he also regularly collaborates with Spanish National entities as well as with the European Commission in the evaluation and review of R+D projects, and with several national telecommunication and broadcasting companies as consultant.
Mario Montagud Climent (UPV)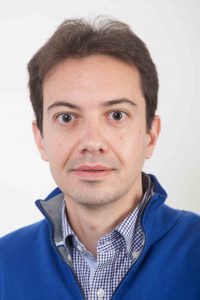 Mario Montagud was born in Montitxelvo (Spain). He received a BsC in Telecommunications Engineering in 2011, an MsC degree in "Telecommunication Technologies, Systems and Networks" in 2012 and a PhD degree in Telecommunications (Cum Laude Distinction) in 2015, all of them at the Polytechnic University of Valencia (UPV). During his PhD degree and after completing it, he did 3 research stays (accumulating 18 months) at CWI (The National Research Institute for Mathematics and Computer Science in the Netherlands). Currently, he works as a postdoc researcher at UPV. His topics of interest include Computer Networks, Interactive and Immersive Media, Synchronization and QoE (Quality of Experience). Mario is (co-) author of over 40 scientific and teaching publications, and has contributed to standardization within the IETF (Internet Engineering Task Force). He is member of the Technical Committee of several international conferences, co-organizer of the international MediaSync Workshop series, and member of the Editorial Board of international journals. He is also lead editor of "MediaSync: Handbook on Multimedia Synchronization" (Springer, to be published in 2017). Webpage: https://sites.google.com/site/mamontor/.
Juan Antonio Nuñez (i2CAT - ImmersiaTV)
Juan Antonio Núñez is a telecommunication engineer in image and sound with a master in Audiovisual Communication Systems. Works for i2CAT in ImmersiaTV, creating synchronous immersive experiences across different devices from the standard media post production to the operating system agnostic implementation through transcoding and adaptive streaming.
Has been working many years implementing a Media Asset Management software and integrating Media IT solutions, driving the change from a traditional archive system for television to a digital tapeless solution and adopting web based systems for the production and playback of media contents.
Has specialized in media content optimization and delivery and to different platforms especially in web environments.
Pilar Orero (Universitat Autònoma de Barcelona)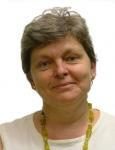 Dr Pilar Orero holds a PhD from UMIST (UK) and teaches at Universitat Autònoma de Barcelona (Spain) where she leads the research group TransMedia Catalonia. She is the leader of numerous research projects funded by the Spanish and Catalan Governments. She participates in the UN agency ITU Intersector Rapporteur Group Audiovisual Media Accessibility IRG AVA http://www.itu.int/en/irg/ava/Pages/default.aspx and ITU-D creating an online course on Media Accessibility. She is also the co editor of ISO/IEC JTC 1/SC 35 N on Audio Description.
She holds the INDRA Accessible Technologies Chair since 2012 http://www.tecnologiasaccesibles.com/en/university_collaboration.htm and leads the EU projects HBB4ALL (2013-2016) www.hbb4all.eu/ and KA2 ACT (2015-2018) www.actproject.eu
Some of her recent publications include: Mangiron, Carme, Pilar Orero & Minako O'Hagan (eds) (2014): Videogame Localisation and Accessibility: Fun for All.  Anna Maszerowska, Anna Matamala and Pilar Orero (eds) (2014) Audio Description. New perspectives illustrated; and with Anna Matamala Researching Audio Description. New Approaches (2015).
João Pereira, Investment Director
João Pereria has more than 20 years of experience as controller and Financial Director of several start-ups companies (multimedia, consumer services and retail), as associate director of the credit risk department for Millennium BCP bank and as portfolio manager for SPR, the first Portuguese Venture Capital GP. As business developer, he has been active in the fundraising and deal flow of business investments in the proof of concept, seed and early-stage phases. João taught several courses during 15 years at the University of Oporto and has been an invited Professor of IPAM – The Marketing School since 2004. At present, João is the Director of Portugal ventures' Digital business unit.
http://www.portugalventures.pt/en/colaborator/joao-pereira?investment
Elena Robles Mateo (Universitat Politècnica de València)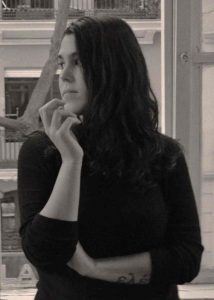 Elena Robles Mateo graduated in Fine Arts in 2013, and obtained later a Master's degree in Art Research and Production, both from the Universitat Politècnica de València, Spain.
Currently she's a PhD student in the same academic institution. Her research work is focused in Collaborative Creation within New Technologies in Performing Arts, mainly in the European scene. She's also interested in Digital Aesthetics, Net Art and Interdisciplinary Installations and Innovative Education through Art.
Simultaneously, she is working in the research group of Performing Arts and Technology (PerformingARTech) in the Universitat Politècnica de Valencia, mainly collaborating on the Soundcool Project, since November 2015.
She has participated in multidisciplinary projects such as De-Coding Graphic Design by Ferrán Adriá in ELISAVA Design School in Barcelona in 2015.
Likewise, she has been part of the organization of international events, such as the Seminar of the Erasmus program Europa y su pueblo (held in Krakow in July 2014 by the Universität zu Köln) and the IV Congreso de Danza e Investigación (held in Valencia in November 2016 by the Asociación Española D más I: Danza e Investigación together with the Universitat Politècnica de València).
Andrea Nicolai, Founder T6 Ecosystems
Andrea Nicolai has been co-founder of T6 and since 2011 its president. Combining a humanistic cultural education with a keen interest in Information Technology and Communication brought him to a variety of working experience in the field of media, consultancy and local development strategies, deepening his understanding on technological aspects in the respective areas. He was the project manager for numerous research and international development projects in the Fifth, Sixth and Seventh Research Framework Programme of the European Commission, dedicated above all to an effective integration of new communication technologies and access to cultural heritage, innovation of small and medium-sized enterprises and local sustainable development. He also supervised the development of strategic plans for innovation and research for government and businesses. From 2003 to 2005 he was a member of the Information Society Technologies Advisory Group (ISTAG) organised by the DG Information Society of the European Commission.
Didier Nicholson, VITEC, Cognitus
Didier Nicholson is Research Projects Director in VITEC. After 21 years in Thales Communications and Security, in Signal and Image Processing department, used to participate and coordinate collaborative projects, he decided to join VITEC in October 2012, with a personal objective to address new challenges for digital imaging, and especially Ultra High definition video. He has a very good knowledge of collaborative projects, including technical and administrative management in a non-hierarchical, multi-disciplinary and multi-cultural context. He started to be involved in collaborative research projects in 1996 (ACTS TALISMAN project) and, from this time, in many others as Project Coordinator (e.g. FP6 WCAM project) and Work Package or Task leader. He has coordinated ANR projects (RNRT EIRE and DIVINE, ANR CAIMAN and QuIAVU) or participated as Task leader (ANR TOSCANE, RIC, METHODEO), and is involved in projects from competitiveness clusters (Cap Digital and System@tic). He's has been also in charge of evaluating several ANR/RNRT/RIAM as well as Cap Digital French competitiveness cluster projects proposals. Within H2020 COGNITUS project he is in charge of Dissemination and Exploitation activities.
His main technical background is in image and video coding, communication and transmission from algorithms to embedded systems, including a strong participation to standardisation. He started to be involved in standardisation in 1997, by becoming a member of the joint EBU/SMPTE task force on harmonised standard for television program exchange, and he started to participate to MPEG and JPEG in 1998. Until 2012 he was the Head of the French JPEG delegation and the liaison between ISO TC223 ISO and MPEG/JPEG. He's an active member of MPEG, representing VITEC, with some responsibilities such as AHGs co-chair.
He has a number of publications and patents related to video/image coding and distribution, and has been member of ten PhD thesis juries.
Nikos Sarris
Nikos Sarris is the Head of the ATC Innovation Lab, working on new technologies with a focus on the media sector. For the last 20 years he has been working in R&D projects as a researcher, project manager and coordinator of large multinational consortia. Lately he has mainly been involved in projects focusing on the semantic 'understanding' of news content and the assessment of its trustworthiness. He is currently the technical coordinator of the Reveal project: Revealing hidden concepts in Social Media.
Bruno Silva
Bruno Silva has completed the academic formation at Faculty of Sciences of University of Porto, where he has finished the Master's Degree in Network and Information Systems Engineering. In the scope of the course final project, focused on ubiquitous computing technologies, he did a curricular internship at Ubiwhere, where he started working as software engineer and, more recently, as project manager.
Phil Stenton (BBC)
Phil Stenton is since 2014 a Research Scientist at BBC R&D. Before that, he was Professor of Pervasive Media and Associate Dean for Research & Enterprise at the School of Media and Performance at University College Falmouth.
Phil has a PhD in Psychology from the University of Sheffield. He has 20 years of research management experience in the UK and the US. In 1984 he was a visiting professor at UC Berkeley, before joining BT and eventually HP Labs. Until 1999 he managed a department in HP Labs working in mobile and appliance computing. He followed that with a temporary assignment to as R&D lab manager within an HP product division in the US. There, he set up a research lab to develop e-services technology. Phil has served on a number of UK and European funding committees, interview panels and review boards and he was also director of the DTI's City & Buildings Research Centre which carried out the Mobile Bristol programme that engaged participants from across the creative and IT industries, educationalists, schoolchildren and members of the public. Phil is a member of the Studio's Advisory Board and a Director of Calvium Ltd, a start-up building on 70 years combined research experience at HP Labs.
Doug Williams (BT)
Doug Williams works for BT Research.  Over the last fifteen years, including many when BT did not have a TV service, Doug has been exploring how broadband networks can change our understanding of television.  He's been doing this to help BT create a TV service that is distinct from that offered by its broadcast competitors.  He has led EU collaborative projects on both interactive narrative media; and on using the TV to support group based games.  More recently he has played significant roles in a project seeking to improve communication between groups and in another looking to simplify the production of multi-screen experiences.
Doug has conducted detailed analysis of future bandwidth requirements from households and his analysis is widely used in BT to inform significant investment decisions that affect both the minimum and maximum bandwidth services we provide. He like to keep things simple and thinks chickens are less stupid than turkeys.